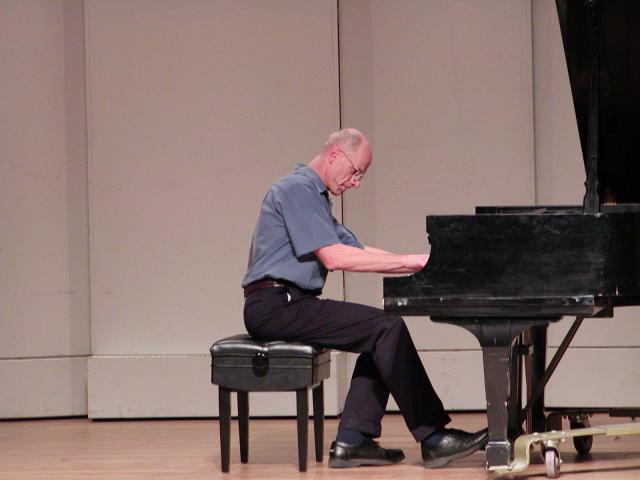 When I need a break from sitting in isolation for hours on end working on software development, I enjoy sitting in isolation for hours on end practicing piano. The above photo was taken at a piano studio recital at New Mexico State University's Recital Hall. At home in Las Cruces I play on a Charles Walter upright.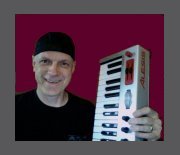 The photo on the left is of my Alesis Micron Analog Modeling Synthesizer. I also have a Alesis QS6 synth, and a Roland FP4 digital piano.
Currently, groups on my iPod in high rotation include The Flobots, The Black Keys, Esperanza Spalding, Pinetop Perkins, and Hiromi.
Recently, for some bizarre reason, I have a passion for ukulele music (laugh if you must). There is something inherently cheery about the ukulele. I love the funny ukulele tunes like the Wellington International Ukulele Orchestra as well as the pure brilliance of performers like Jake Shimabukuro.
I really suck at writing reviews of live music but here are my recent posts about music.
What does a young, proto-geek musician look like? In my case a lot like this.