cs110H Honors Intro to CS
Building a Search Engine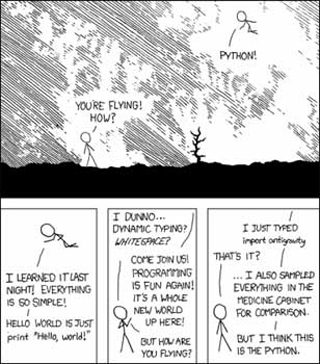 Fall 2012
Sec 1: MW 6:00-7:15pm Trinkle B6
Instructor: Dr. Ron Zacharski
gmail & googletalk: ron.zacharski
Office hours:
Tuesday/Thursday: 11:15-12:15
Friday: 10-1
Our Google Group
Above image from Randall Munroe, creator of the xkcd comic; the image above can be found here.)
Course Description
Welcome to the first ever honors section of Introduction to Computer Science!
This course will be run a bit differently than others you have had. As part of this course you will enroll in the online course taught by Professor David Evans of the University of Virginia.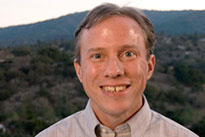 Professor Evans (that's his pic on the left) won the Outstanding Faculty award from Virginia's State Council for Higher Education. Outside of class we will watch his online video lectures.  In class we will mostly work on programming in Python. I think the class will be fun but challenging.